For Teachers
Step 1: Log into Infinite Campus.
Step 2: Click on GradeBook.
Step 3: Choose the Section and Task. Then click on Settings.
Step 4: Click on Web Site Address.
Step 5: Paste the Zoom link into the "Share the web address of this section" box.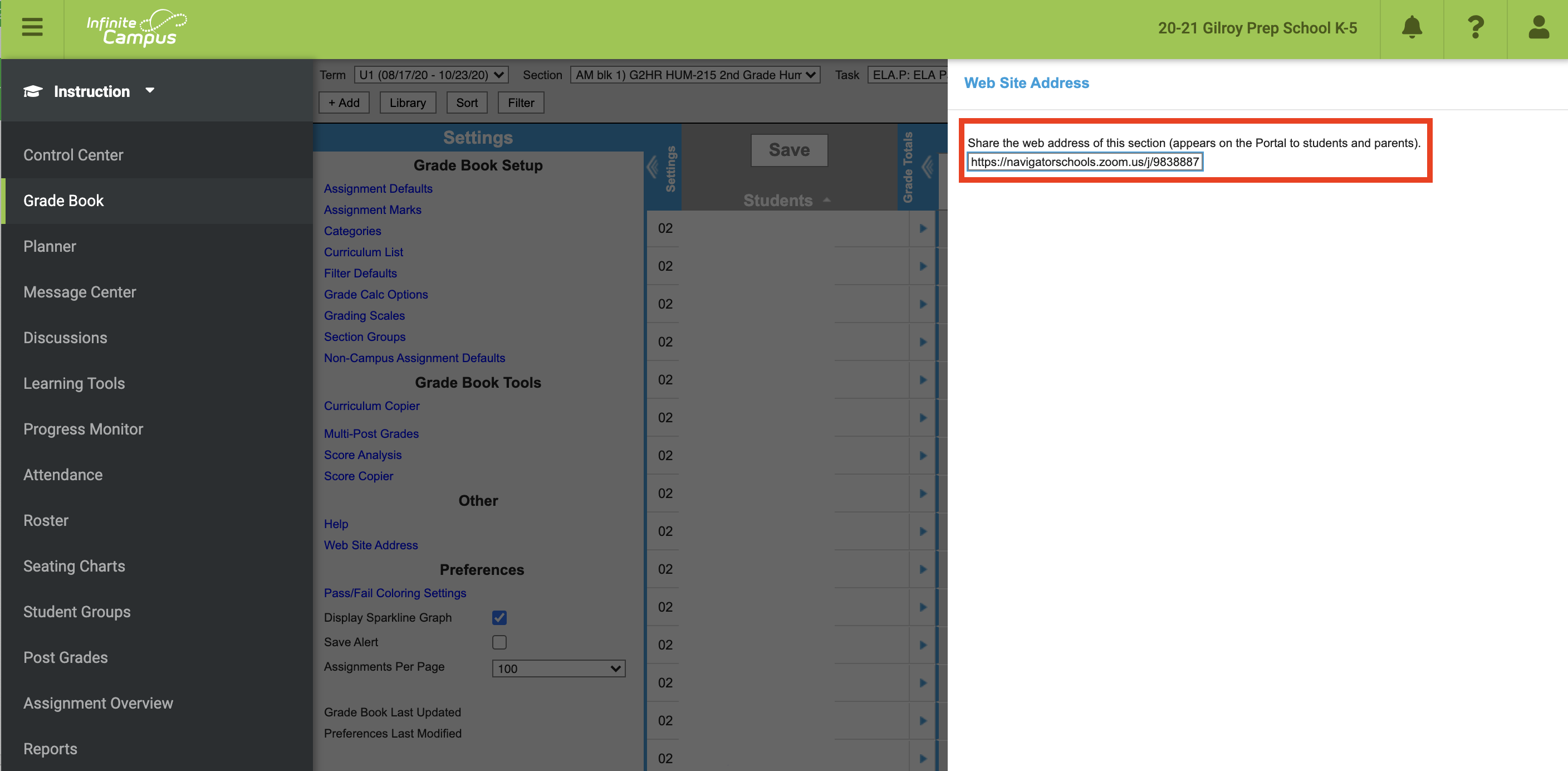 Step 6: Click on Save.