Step 1: Launch the Infinite Campus App from the student iPad.
Step 2: Login by tapping on Single Sign-On (SSO)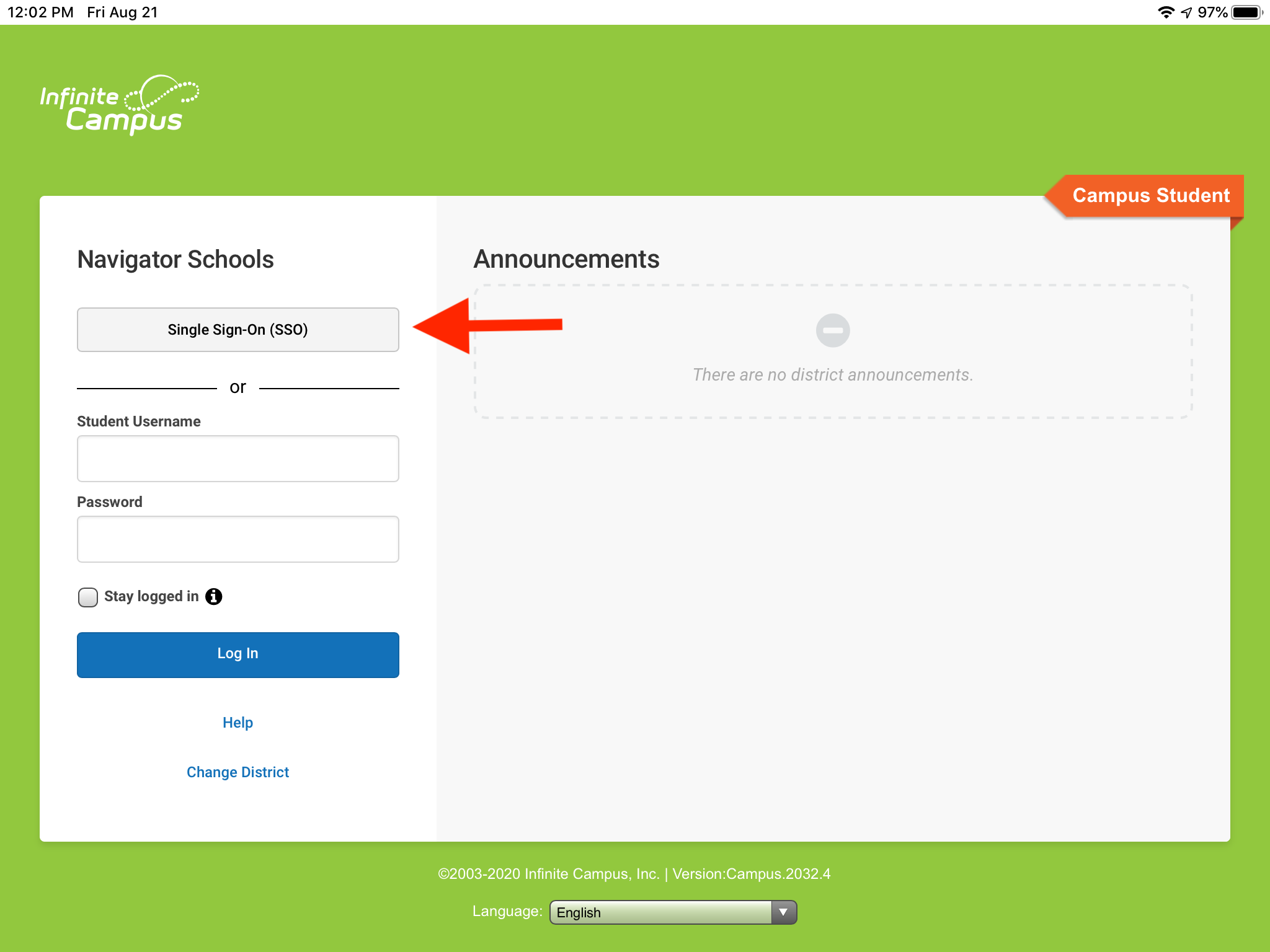 Step 3: Sign with student email address and password.
Step 4: Tap on Schedule
Step 5: Tap on the class you want to meet with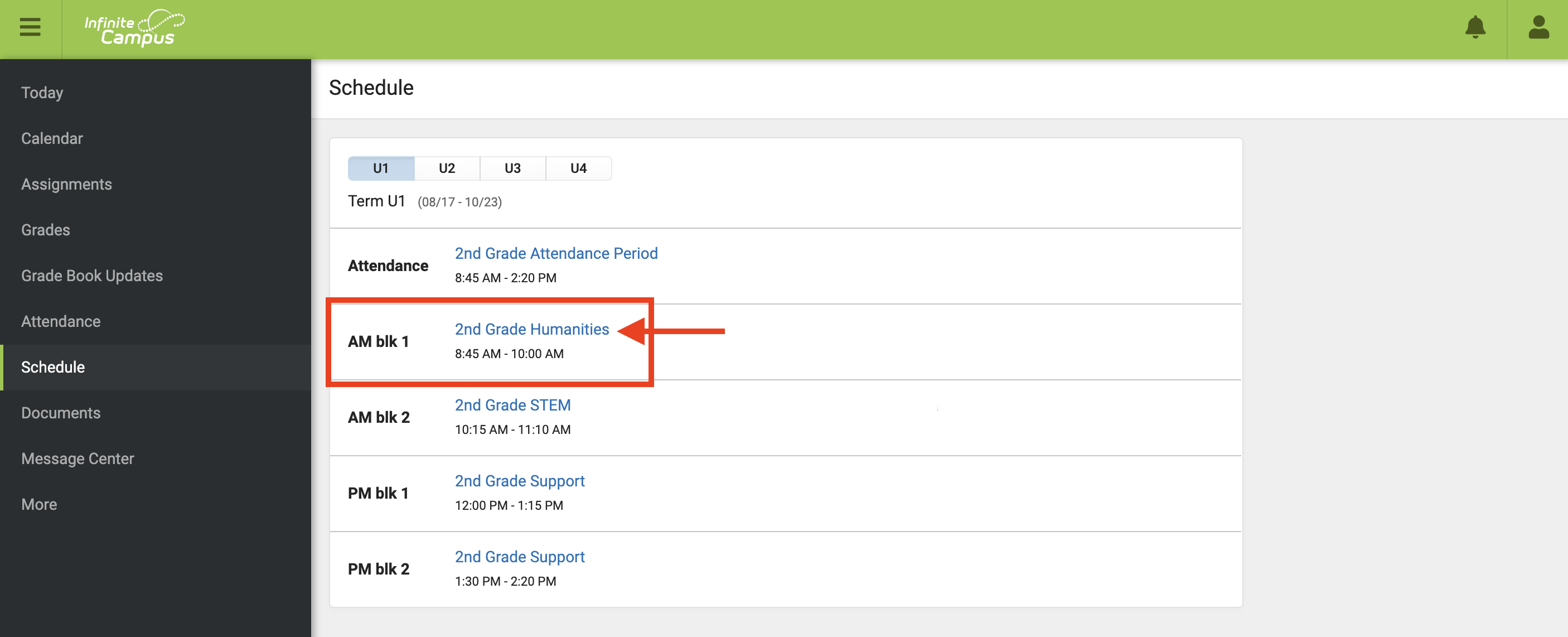 Step 6: Tap on the Website link
Zoom will be prompted to open.